About
---
People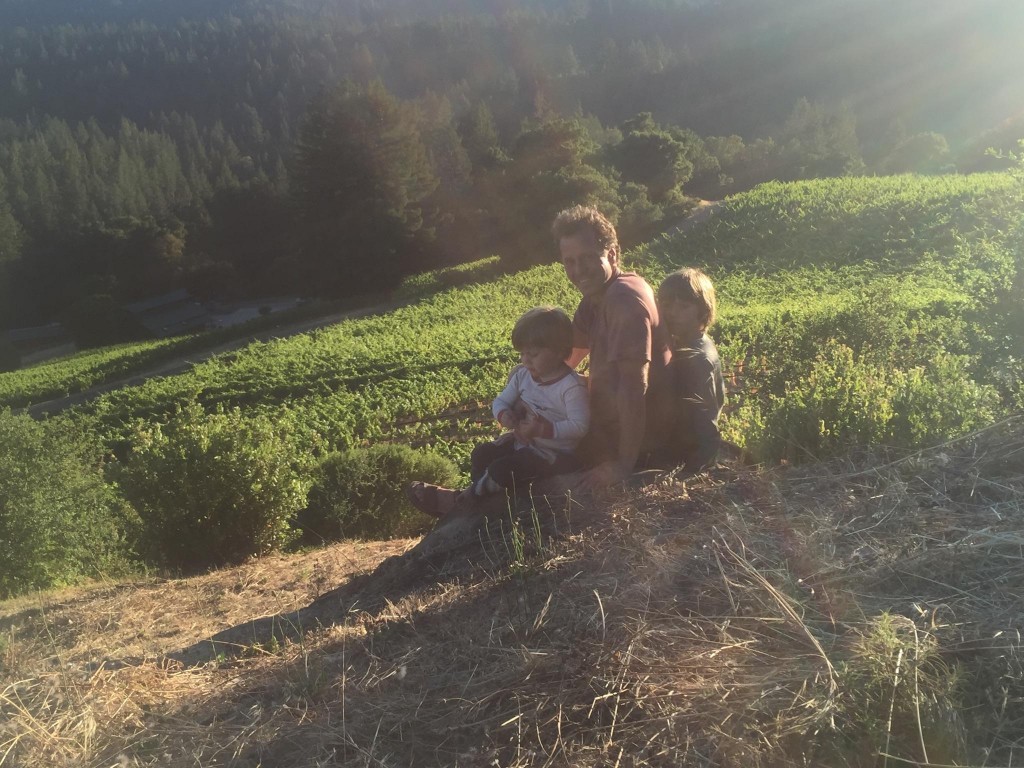 Big Basin Vineyards is a family owned and operated winery. Founder Bradley Brown is Winemaker and Proprietor (and Vineyard Manager), while his sister Wendy Brown is co-owner and provides business management expertise. Blake Yarger is Bradley's right hand man in the winery as Assistant Winemaker. Dushan Jefferson runs the Saratoga tasting room and manages our wine club and mailing list. Doug Spilman runs the winery tasting room and helps maintain the pristine quality of our estate fruit. Amanda Rehn manages our National Sales.
Bradley Brown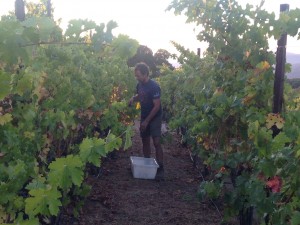 Bradley's interest in wine was initially inspired by his father, Glenn, who was an avid home winemaker and lover of German wines. His interest grew exponentially after he reached legal drinking age and was further fueled by a Francophile brother who spent seven years in Paris and the Rhone Valley culminating in a harvest working for Emanual Raynaud at Chateau Rayas. Upon moving to California after college, Bradley quickly made friends with local winemakers and took advantage of opportunities to taste wines and participate in the winemaking process.
When it came time for a career change that would be compatible with his passions in life, grape growing and winemaking were the obvious choices. He was introduced to Rhone Ranger John Alban who agreed to consult for Bradley. First came the planting of the Rattlesnake Rock Estate vineyard in 2000 followed by his foray into winemaking with the first vintage in 2002. Bradley built a winery in 2003 using redwoods sustainably harvested from the Estate and has grown the portfolio from one wine to over sixteen wines including five different single vineyard Pinot noirs. Being a farmer himself he understands the importance of vineyard site and viticultural practices and has made it his mission to seek out the very best sites throughout the Santa Cruz and Gabilan Mountains. He committed to organic farming as a way to improve the expression of site and had the entire Estate vineyard Certified Organic by CCOF.
Big Basin Vineyards has had an extensive number of reviews published by major wine critics including Stephen Tanzer's International Wine Cellar, Robert Parker's Wine Advocate, Rhone Report, Wine and Spirits, Burghound, Prince of Pinot and others. Antonio Galloni writing for the Wine Advocate recently had this to say about Bradley, "Proprietor Bradley Brown crafts some of the most compelling, small-production artisan wines in California's Central Coast. With each passing year, the wines are more refined and polished, making Big Basin one of the most dynamic up and coming wineries in the state."
Passionately driven to produce authentic and compelling wines, Bradley has continued to evolve his minimal intervention winemaking with the use of more whole clusters and less new Oak. Recently, Big Basin Vineyards was selected to join 32 of California's top Pinot Noir and Chardonnay producers to be represented at In Pursuit of Balance – one of the only wine tasting organizations in the US today that carefully selects it's members through juried blind tastings by respected professionals. In Pursuit of Balance seeks to promote dialogue around the meaning and relevance of balance in California pinot noir and chardonnay.
Bradley is presently serving on the Board of Directors for the Santa Cruz Mountain Winegrowers Association. He lives on the property with his two young sons, Kiran and Lakota, both of whom love grapes and tractors.
Blake Yarger
Assistant Winemaker
.
Dushan Jefferson
Direct To Consumer Manager
.
Doug Spilman
Estate Events & Tasting Experience, Vineyard Cavalary & Rodeo
.
Amanda Rehn
National Sales Manager
.
---