Events
Winemaker "In Your Home" Tasting Series
Then & Now
---
Starting April 1st
How it works: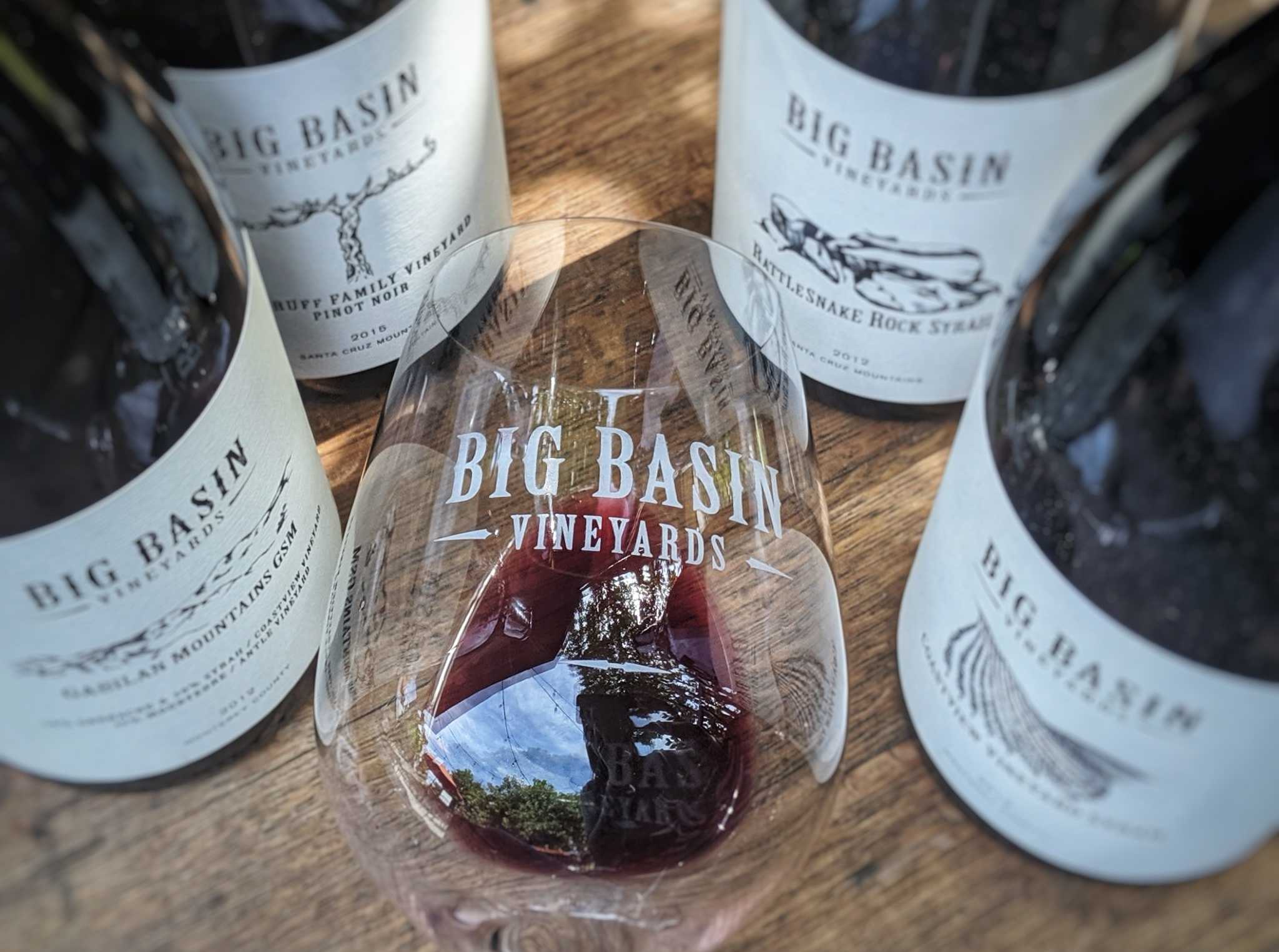 Founder Bradley Brown and Winemaker Blake Yarger are back to bring the tasting experience to the comfort of your own home with a new Winemaker "In Your Home" Tasting series. For this 6-week series, they will be offering a study of the "Then" and the "Now" with each evening featuring two wines: a library vintage and a current release.
This 6-week series will start April 1st with tastings held every Thursday at 5:00pm PST.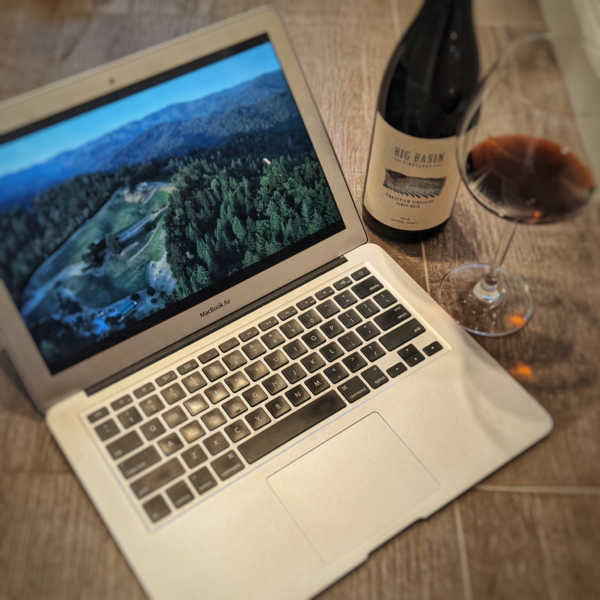 1. Purchase Your Series pack.
We have created a "Then & Now" Series Bundle containing all 12 wines in the series along with technical notes, tasting sheets and recommended food pairings and recipes.
April 1st: 2013 & 2018 Alfaro Family Vineyard Pinot Noir
April 8th: 2011 & 2017 Odeon
April 15th: 2011 & 2018 Coastview Vineyard Pinot Noir
April 22nd: 2011 & 2016 Rattlesnake Rock Syrah
April 29th:2014 & 2017 Homestead Block Roussanne
May 6th: 2012 & 2016 Grizzly Grenache
Purchase Your "Then & Now" Wines
We know that many of you have been long time Big Basin collectors. If you already have these wines in your cellar, you are more than welcome to join us for the tastings. Email ruthie@bigbasinvineyards.com if you would like tasting notes and food pairings.

2. Then, join us via Zoom for an interactive tasting experience.
Blake and Bradley will share their insights into these wines and the vineyards they come from, with a focus on the evolution of these wines through time in the cellar and changes to our viticulture and winemaking practices. Then taste the differences between the wines, ask questions and share your experience.
We have timed our virtual tastings so that you can open one of the beautiful wines for the tasting, and then enjoy it with your dinner. Participants can ask our winemakers questions via audio (video is turned off for audience), or submit typed questions.
If you do not wish to use Zoom, the webinar will be streamed on Facebook Live; you can participate here. Questions submitted via the Facebook chat will be passed on for the winemakers to answer. We will also make recordings of the webinar available at the bottom of this page.
---
Zoom Attendee Instructions:
Click the above link to register for the webinar ahead of time. (If you do not already have Zoom, you will be prompted to install Zoom on your device.) Then, join us at 4:45pm to familiarize yourself with the platform, if necessary, to ensure a prompt start at 5:00pm.
Attendees will initially receive but not broadcast video and sound. We encourage everyone to participate by asking questions and sharing comments. Use the "Raise Hand" feature to request that your microphone be unmuted. You can also submit a question in writing, and use the "Chat" feature to connect with your fellow attendees. Tell us where you're from, how you came to experience Big Basin Vineyards, and if you made any food to accompany the wine. Most importantly, tell us what you think of the wines!
Cheers!
---
View Past Sessions:

---