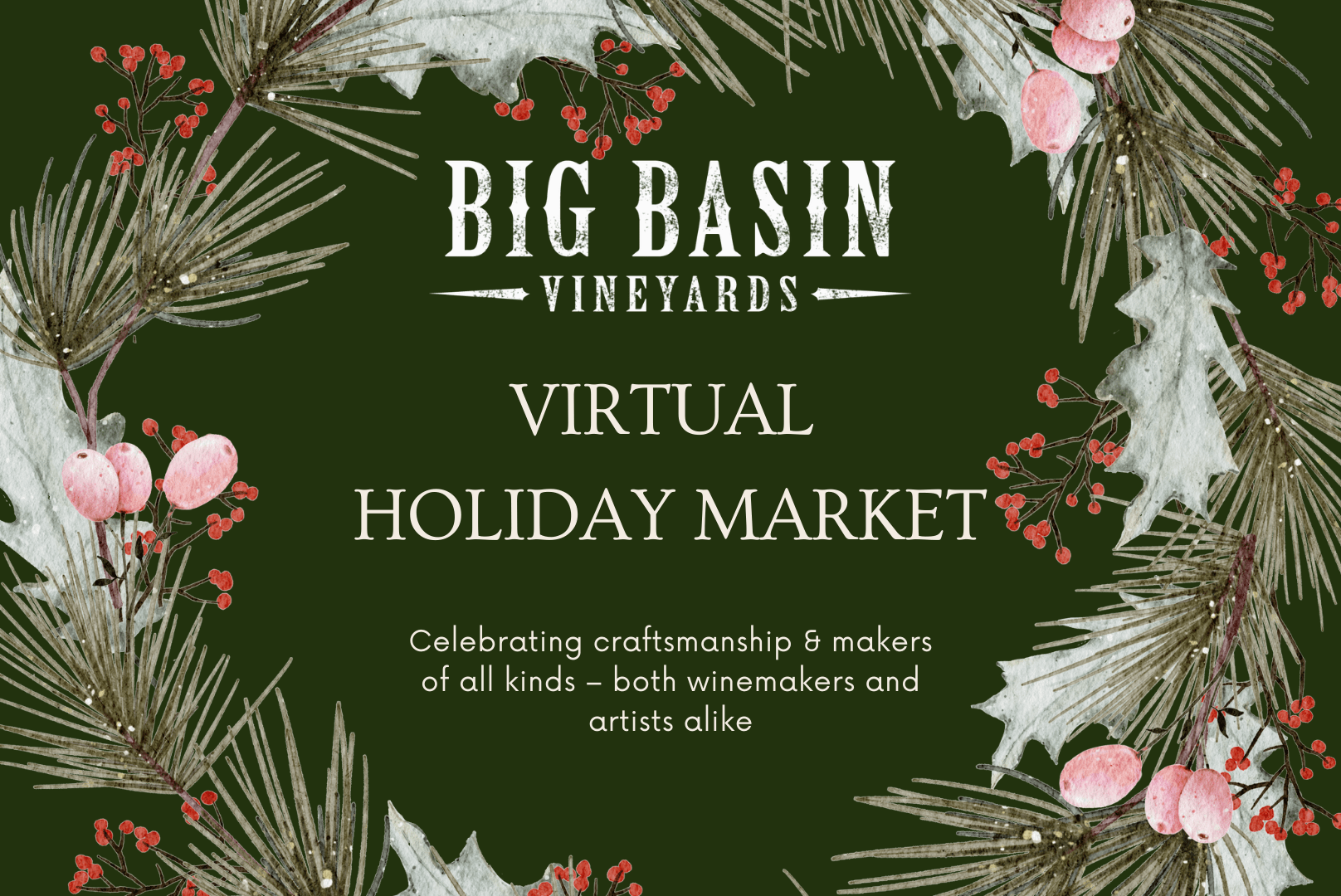 Virtual Holiday Market
A celebration of craftsmanship & makers of all kinds – both winemakers and artists alike.
Whether it is the expressive vintages our winemaker has poured himself into creating, or the showcased artists that BBV has the honor of working with, we believe that dedicated craftsmanship makes art worth sharing. And that is why this this holiday season, we are choosing to share it with you.