Santa Cruz Tasting Room
525 Pacific Ave
Santa Cruz, CA 95060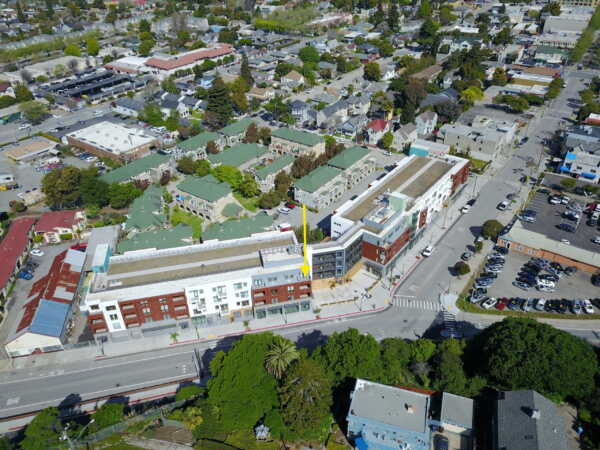 COMING SUMMER 2021
We are excited to announce our forthcoming Santa Cruz Wine Bar & Tasting Room in downtown Santa Cruz. Located at 525 Pacific Avenue at the junction with Front Street, this Tasting Room is walking distance to the wharf, boardwalk, and downtown Santa Cruz.
After closing our Saratoga Tasting Room location in 2020 due to space limitations, we began the search for a new location that would attract wine lovers and new business. This location in downtown Santa Cruz fits perfectly into our goal of being closer to our Santa Cruz Mountains community and tapping into Santa Cruz's flourishing tourism business. Now we can attract wine lovers from all over California and beyond who want to experience both the beautiful beaches and the exceptional wines of the Santa Cruz Mountains.
The Tasting Room will feature a craftsman style curly redwood bar, indoor and patio seating, and a more private area for small group tastings. We will offer a variety of specially curated food pairings to complement the wines.
A grand opening date will be announced later this summer.