---
Estate Winery and Vineyards
---
An Introduction to Big Basin Vineyards
Wine is a journey and the further along that journey you are, the more you realize that there are more places to go. Winemaker, owner and organic farmer Bradley Brown describes the never ending pursuit of growing beautiful grapes and turning them into soulful wines. Created in collaboration with Mike Hatchett of Standard Films with time lapse photography by Mario Covic and Hyperlapse by Bradley Brown.
Wines That Express Place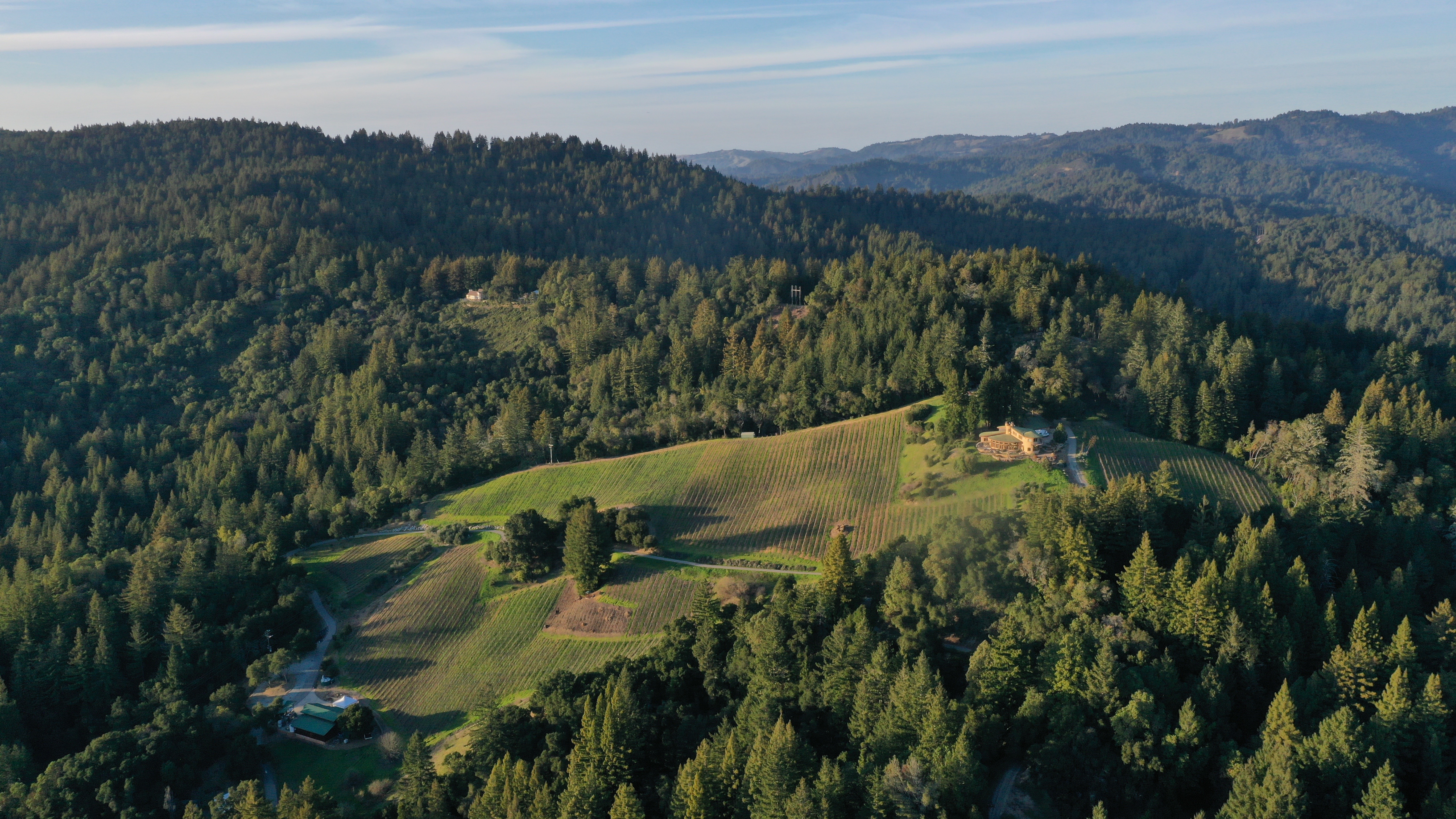 Located in the heart of the Santa Cruz Mountains, Big Basin Vineyards is terraced into a steep hillside first planted to grape vines by French immigrants over 100 years ago. Our winery and the vineyards we work with are located at sites in the Santa Cruz and Gabilan Mountains that are as beautiful as they are exceptional for grape growing. We farm organically and practice minimal-intervention winemaking with the goal of producing wines that transparently and authentically express site and variety.
We believe that our choice of vineyards, picking at the right time to retain intensity and elegance, and minimalistic winemaking practices are the keys to producing more aromatic and ethereal wines – new world wines with old world soul. Owner and winemaker Bradley Brown has been on a 20 year quest to produce beautiful and soulful wines. Winemaker Blake Yarger joined the team in 2017 and together they are always fine tuning practices to more transparently express the vineyards.

The Santa Cruz & Gabilan Mountains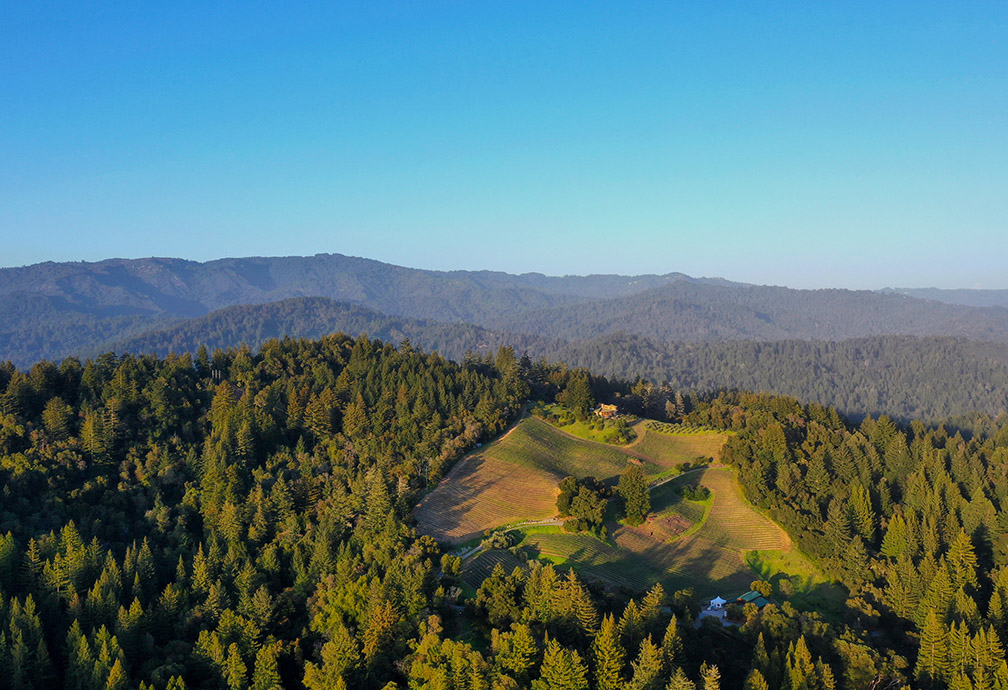 The Santa Cruz Mountains is the oldest winegrowing region in California dating back to the 1880s. The region is enjoying newfound notoriety, producing Pinot Noir, Chardonnay, Cabernet, and Syrah wines that are considered among the best in the world by top sommeliers and critics. The mountainous topography, rocky soils, and proximity to the cooling ocean are the perfect ingredients for terroir-driven and age worthy wines. Our Estate vineyard is at the geographic center of the mountains, and it is here that Syrah, Grenache, Pinot Noir, Roussanne, and Viognier varietals thrive across our 10 acres of CCOF Certified Organic vineyards. We source from three additional Pinot Noir vineyards and one Chardonnay vineyard located within four miles of Monterey Bay.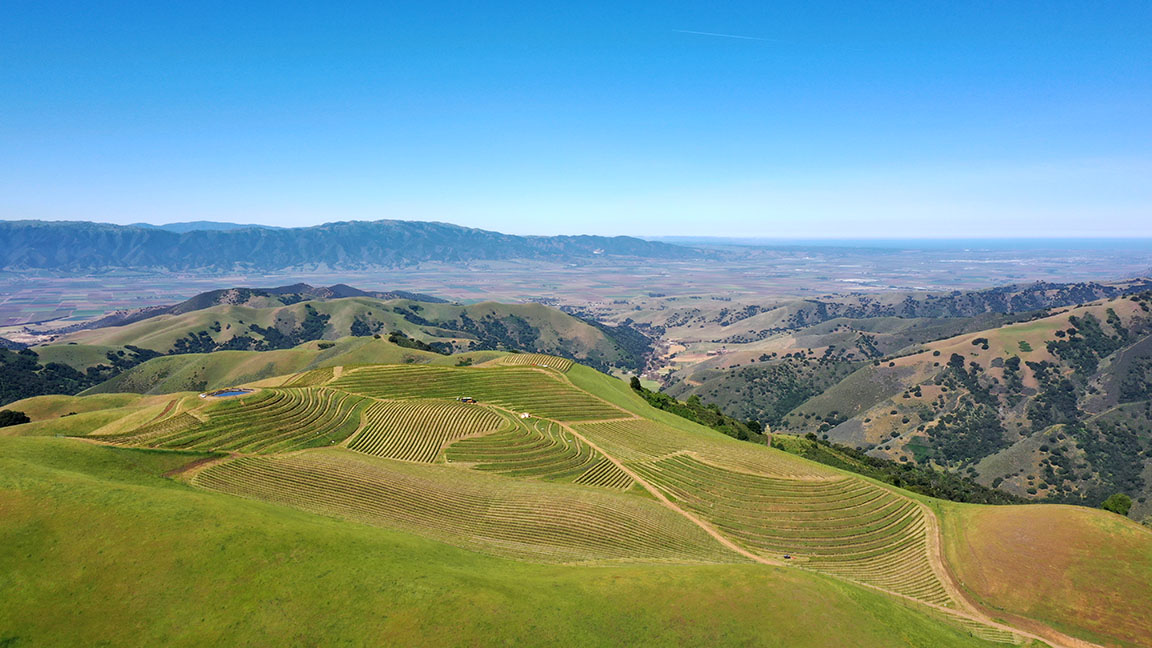 The extraordinary granitic and limestone soils of the Gabilan Mountains have attracted winemakers for over 40 years. We source Pinot Noir, Chardonnay, Syrah, Grenache and Bordeaux varietals from the Coastview Vineyard. This stunning vineyard is planted on a mountaintop at 2200 ft with views of Monterey Bay. 90+ year old Carignane is sourced from the Wirz Vineyard in the Cienega Valley on the east side of the Gabilan Mountains. We also source old vine Mourvedre from the calcareous hillsides of Chalone AVA at the southern end of the future Gabilan Mountains AVA.
Come Experience The Place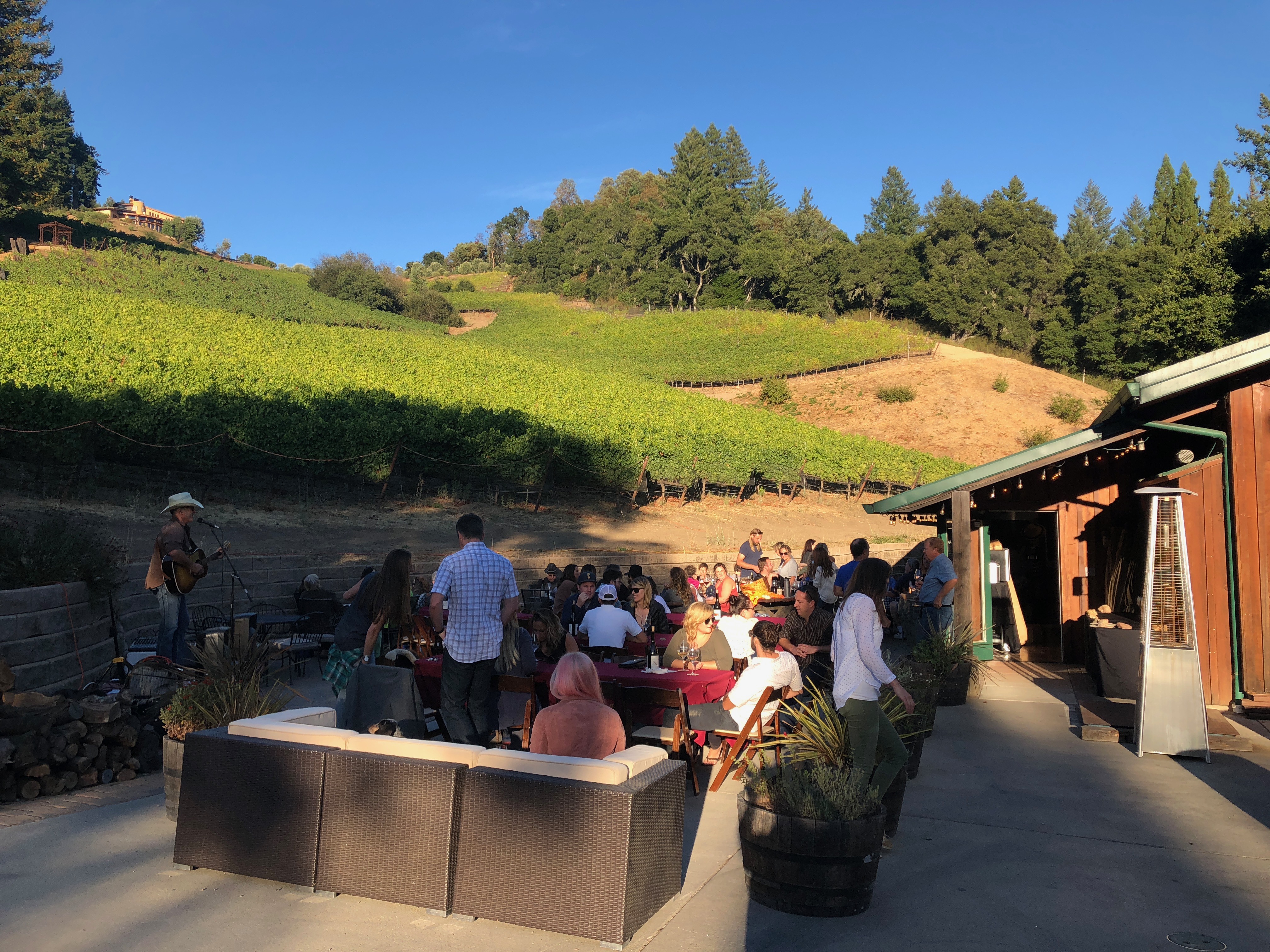 It was the incredible natural beauty of the Santa Cruz Mountains that brought us here in the first place. It is our desire to share this beauty with you when you visit our Estate Vineyards and Winery. We are just a few miles down the road from Big Basin Redwoods State Park which is the oldest and arguably most beautiful state park in California. Towering majestic old growth redwoods stretch for miles all the way to the ocean presenting boundless opportunities for adventure. To further inspire you, owner Bradley Brown has posted his favorite hikes and bike rides on our website. Afterwards, visit our Estate Vineyard and Winery to sip wines on our sunny patio, enjoy a picnic in the vineyards, and explore our informative self-guided vineyard tour. Private tours and tastings are also available by appointment.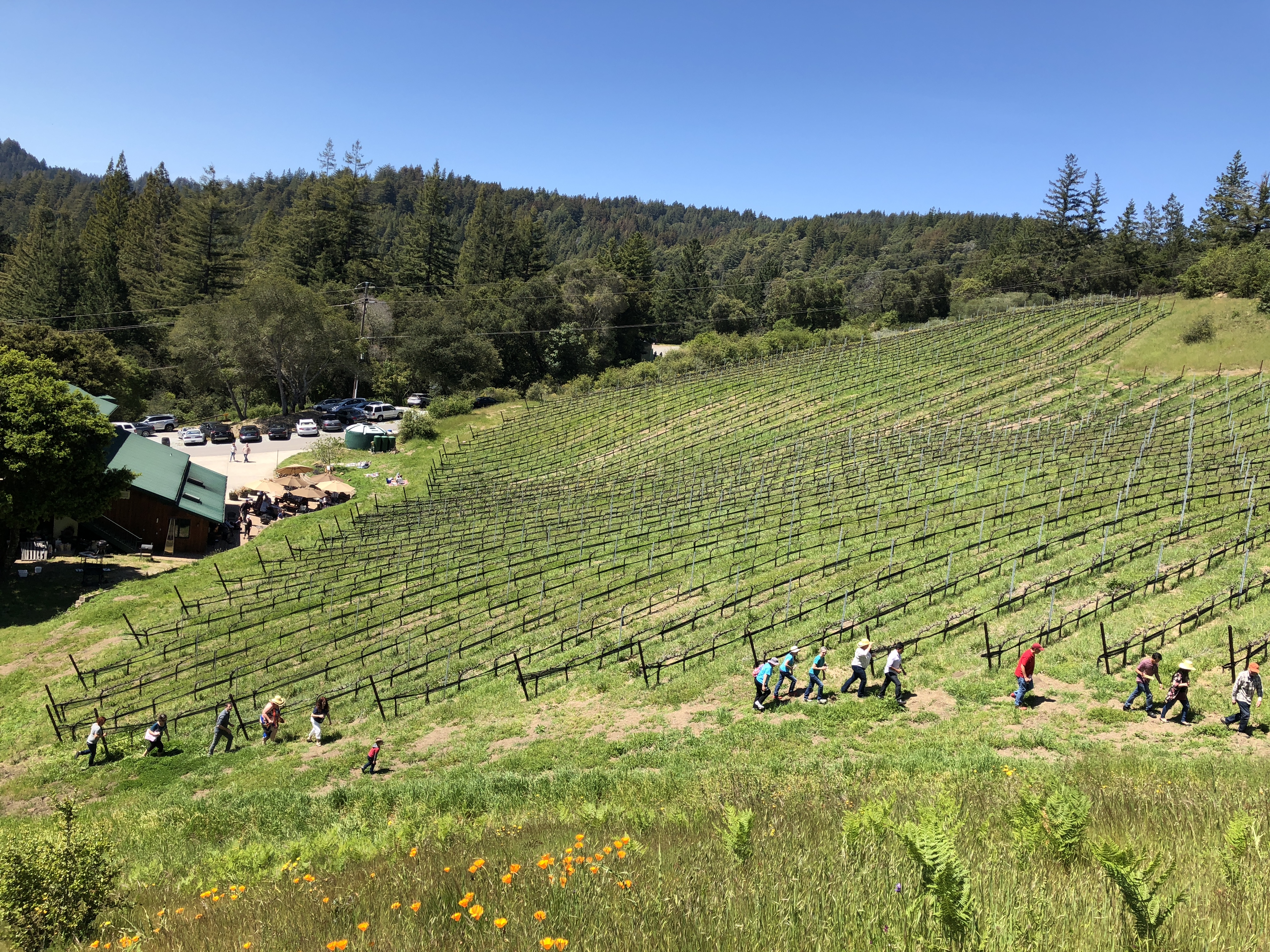 ---