---
Estate Winery and Vineyards
---
An Introduction to Big Basin Vineyards
Estate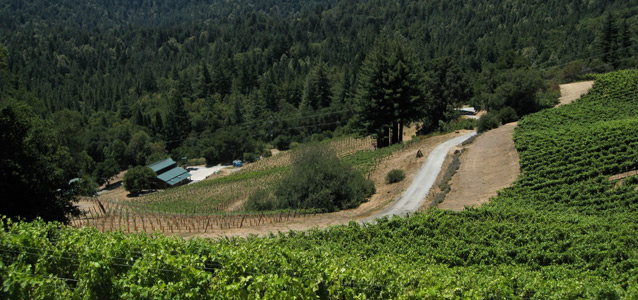 Big Basin Vineyards was founded in 1998 on an historic site in the Santa Cruz Mountains next to Big Basin Redwoods State Park. The old ranch property was first settled in the late 1800s. Wine grape cultivation had been started by French immigrants by the early 1900s and continued until 1965 when the property was sold by Justin Lacau, who had named the property "Frenchy's Ranch", to a timber company. By the 1990s, all that remained of the vineyards were redwood stakes and scattered vines hidden by brush and poison oak bushes.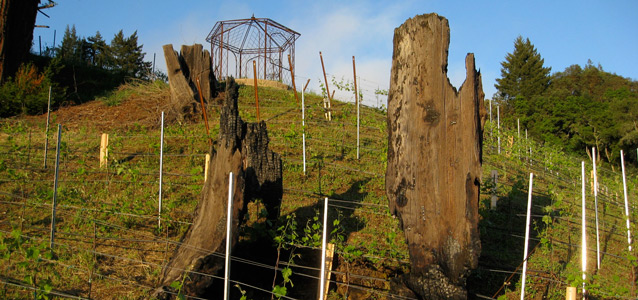 Natural State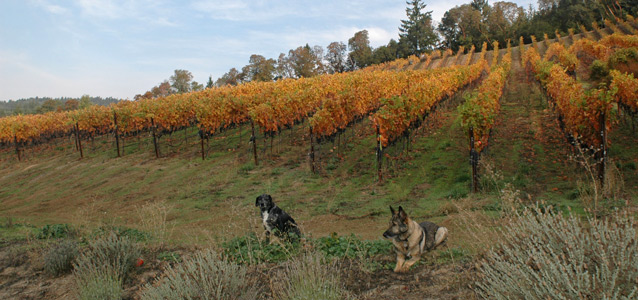 Our mission has been to restore this historic vineyard site using modern, organic viticultural methods. Drainage and erosion problems have been corrected, while we have nutured the soil with organic composts and cover crops. Our entire vineyard and olive tree orchards have been Certified Organic by CCOF. The remaining 90% of the estate is being preserved in its natural state. Mountain lions, bobcats, deer, fox, and coyotes are all found in this forest ecosystem. It is our hope that someday the redwood forest surrounding the vineyards will once again achieve the stature of a primeval old growth forest.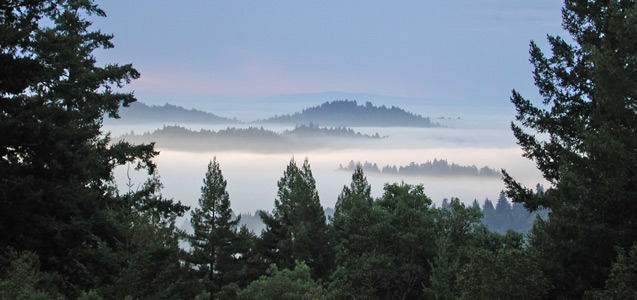 Winery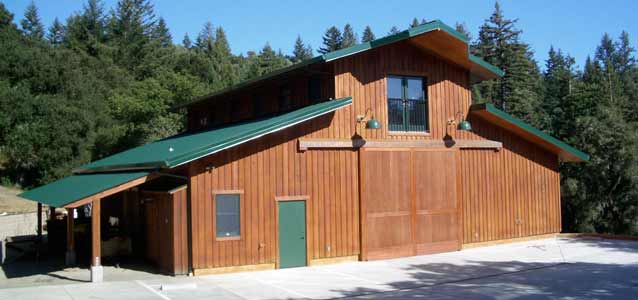 Our winery building was completed in December 2003 on the same site as the original 1890s house/winery structure which burned down in the 1970s. It is a 'Monitor'-style barn with a timber frame construction built using redwood selectively harvested from the estate.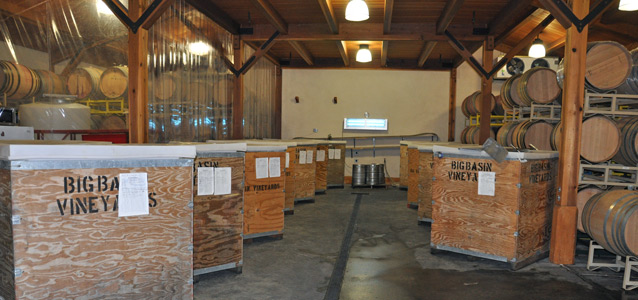 While the style of building is historic, it is built to be highly energy efficient and ideal for artisan winemaking. The first floor is temperature controlled for controlled barrel aging and fermentations.
---