Please Note
As the pandemic progresses and we enter the height of our harvest season,
we are now requiring that all visitors show proof of vaccination status.
Harvest is an especially vital time for us and we are working to protect the health of our indispensable winemaking team and the staff who warmly welcome people into our space. As we continue to navigate these waters, our priority remains to create a safe environment for the community to gather and enjoy Big Basin wines with the company of friends. We appreciate your cooperation!
Please provide a photo, screenshot, or physical copy of your vaccination record to our staff. For those vaccinated in California, you may use this link to obtain proof of vaccination: https://myvaccinerecord.cdph.ca.gov/
Locations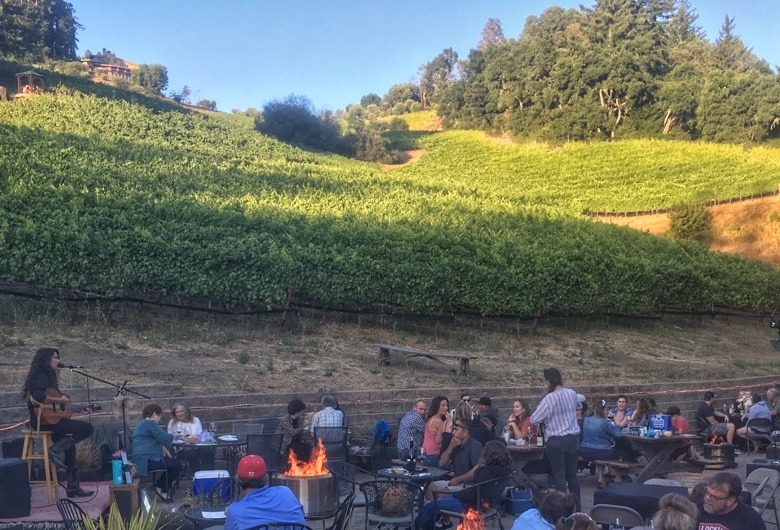 Fridays 5:30-9:30 (April thru October)
Saturdays & Sundays 12-5
830 Memory Lane
Boulder Creek, CA 95006
Get Directions
Take the route that goes through Boulder Creek.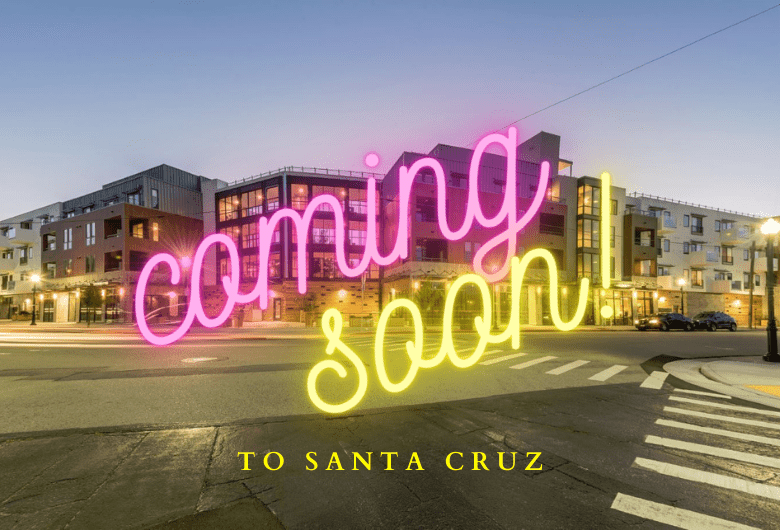 Coming 2021!
525 Pacific Ave
Santa Cruz, CA 95060
Virtual
---
Our Home Tasting Flight Kits include five of our best wines in 3.4 oz bottles (2 standard tasting pours) so that you and a friend can enjoy a wine tasting in the comfort of your own home. The Home Tasting Flight Kits include tasting notes, critic scores and recommended food pairings. We carefully package the tasting-size bottles using argon gas and a Coravin to preserve their freshness for your tasting pleasure.
Connect with one of our senior Tasting Room staff members in a Zoom Tasting session where you can learn about the wines and ask questions. An online presentation will be available to view when you wish, along with a beautiful video that tells the story of Big Basin Vineyards.
Upcoming Events
---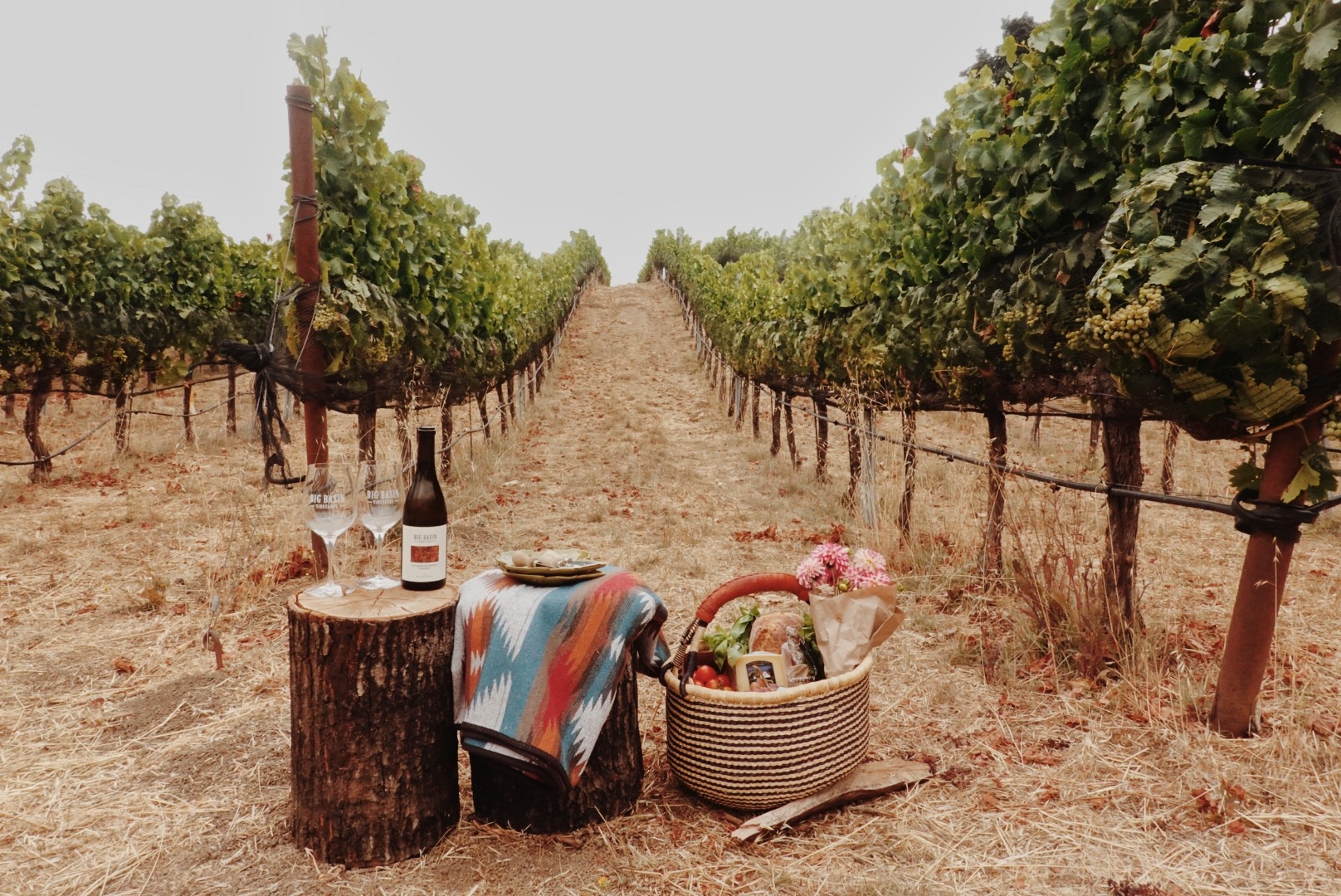 Vineyard Picnic Experience
Enjoy a Private Farmer's Market Basket Among the Vines
Come experience the beauty of the Santa Cruz Mountains with a private picnic in our vineyards.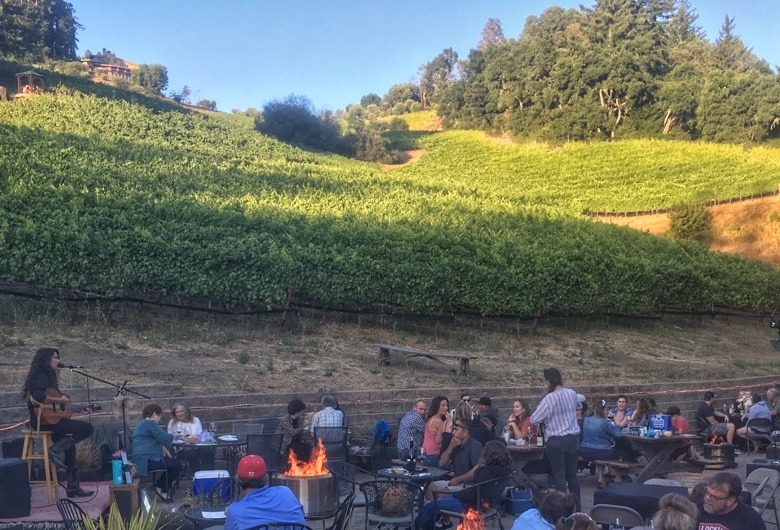 Fireside Fridays: Wine, Food & Music
April thru October
Fireside Friday is back! Join us for a summer of food and music every Friday night!
---